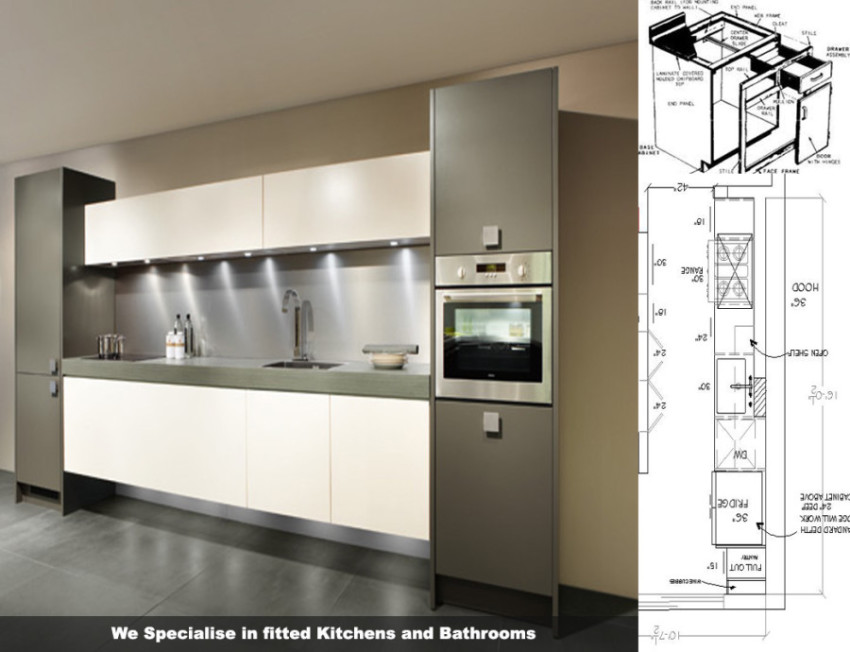 • We have over 20 years experience in all aspects of building, maintenance and landscaping.
3 Key Features
1. We manage the construction work from start to finish working with architect plans through to completion – organising contractors for specialist tasks where necessary, ensuring quality control and works completed to plan within timescales.
2. We pride ourselves on old-fashioned values, also keeping up-to-date with the latest technology to provide instant CAD drawings of Kitchens and Bathrooms with detailed plan drawings once contract has been agreed.
3. Estimates are made with material listed separate so you can see where savings can be made. We can keep overheads low by shopping around so that we can pass savings on to you, wholesalers will generally match the price of a competitor.
We Specialise in fitted Kitchens and Bathrooms, from Design work (CAD drawings) through to completion

We also carry out
Interior Work: Carpentry, Plastering, Plaster boarding, Plumbing/heating, Painting & Decorating, Domestic Electrical Work, Tiling, Coving, Flooring/Screeding, Drainage.
Repair Work: Plasterwork, Guttering, Roofing, Brickwork/Pointing, Window replacement, Door and window lock replacement.
Exterior Work: Garages built, Garden Buildings, Extensions, Driveways, Garden landscaping, Fencing/Walls.

Areas Covered
We cover most areas in London, but are also willing to travel outside the capital depending on the size of the job.